I'm not sure why I felt the exclamation marks would sort of hint at the theme, but I have a feeling that you guys know I'm prone to exaggeration, so maybe it wasn't the best move? In any case, it's July already! *gasp*
And it's Canada Day! *gasp for those Canadians who walk amongst us*
And we have a new theme! Performance art!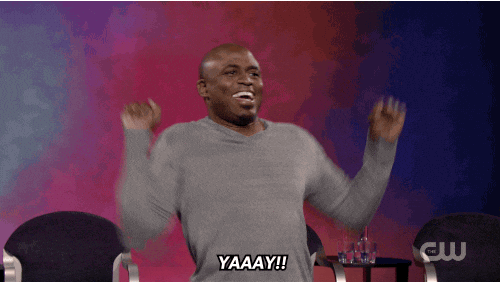 This month we will be featuring, reviewing, ranting, and raving about books that feature some kind of performance–drama, music, stand up, dance, song, spoken word poetry etc. I will be reviewing Tim Federle' The Great American Whatever, Shiny Broken Pieces–the exciting sequel to Tiny Pretty Things–by Sona Charaipotra and Dhonielle Clayton, and Juba! by Walter Dean Myer. Nafiza will be focussing on manga this month: Skip Beat! by Yoshiki Nakamura and Tomoko Ninamiya's Nodame Cantabile. I am not sure what Steph and Janet have planned, but as always, I am sure they will come through with something good.
Also this month, we have a couple of exciting announcements:
Nafiza announced in her post "Submit a #Shelfie" that we will be featuring submissions in a post at the end of July. So, if you like your shelves (ha) or a library's shelves or your friend who is a professor with the most awesome collection of comics, take a picture and send it along! See Nafiza's post for details.
Perhaps the most exciting announcement: our Jane is no longer a Sometimes Contributor and is now an official part of our team! She has been and will be posting regularly for us and has dubbed herself our resident picturebook expert–which is great, because we are sorely lacking posts in that department. This month she will do two round-up posts–"Five Finds"–one about dance and one on music! We are so excited to have Jane here and we hope you are too! Please make her feel welcome!
Feels weird to have only two announcements, so, um, hey! You! With the … face?? And the book?! WE THINK YOU'RE AWESOME! A+ HUMAN! GO YOU! *ahem* And that is the last of the announcements.
Hope everyone is having a lovely summer so far! (Or, um, winter if Glaiza is reading this?) Happy July! Happy Canada Day! Remember to hydrate while reading outdoors! <3